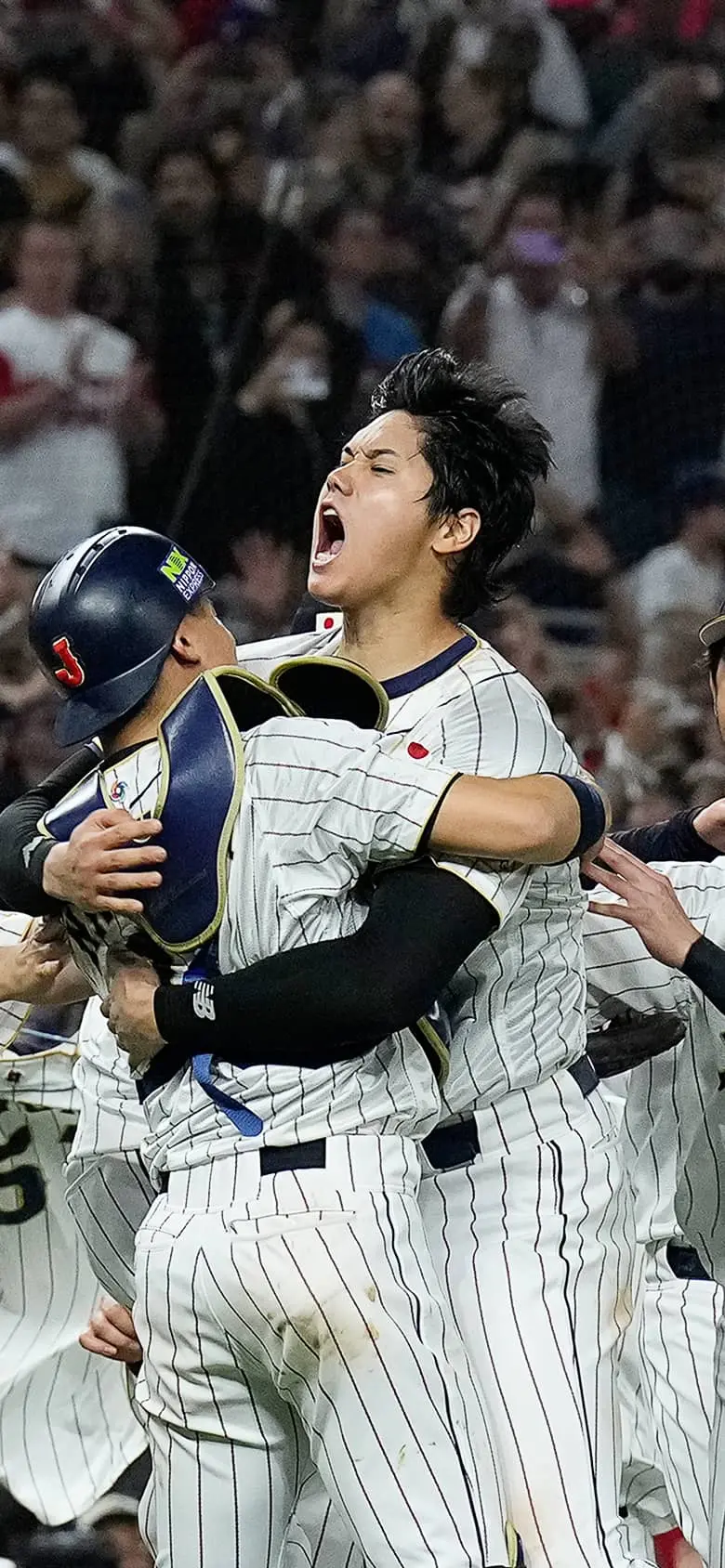 March 21, 2023
Shohei Ohtani fires up his Japan teammates with words of inspiration in the locker room before the WBC final against a star-studded U.S. lineup, saying, "You can't overcome a team if you are star struck. We came here to surpass them and become champions. Let's forget about admiration and just focus on winning."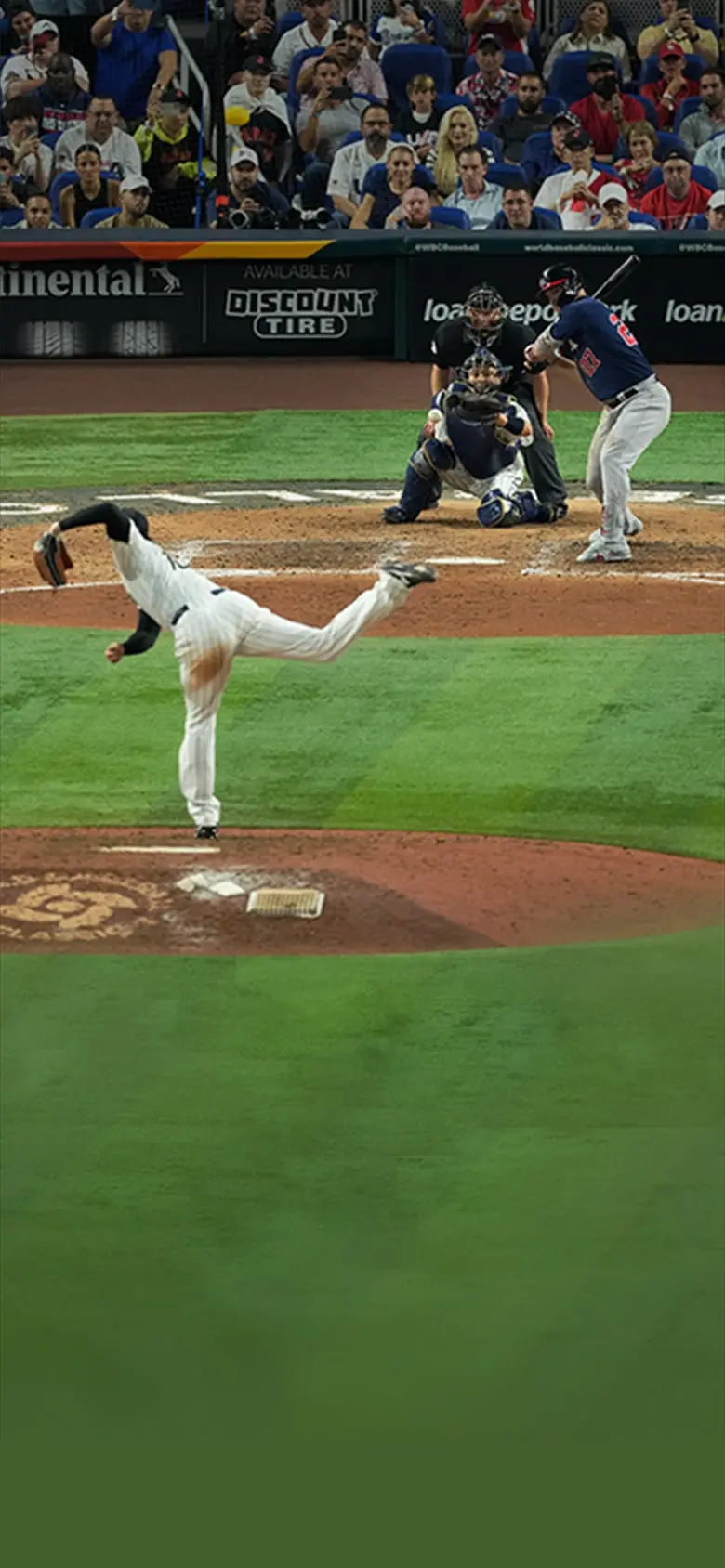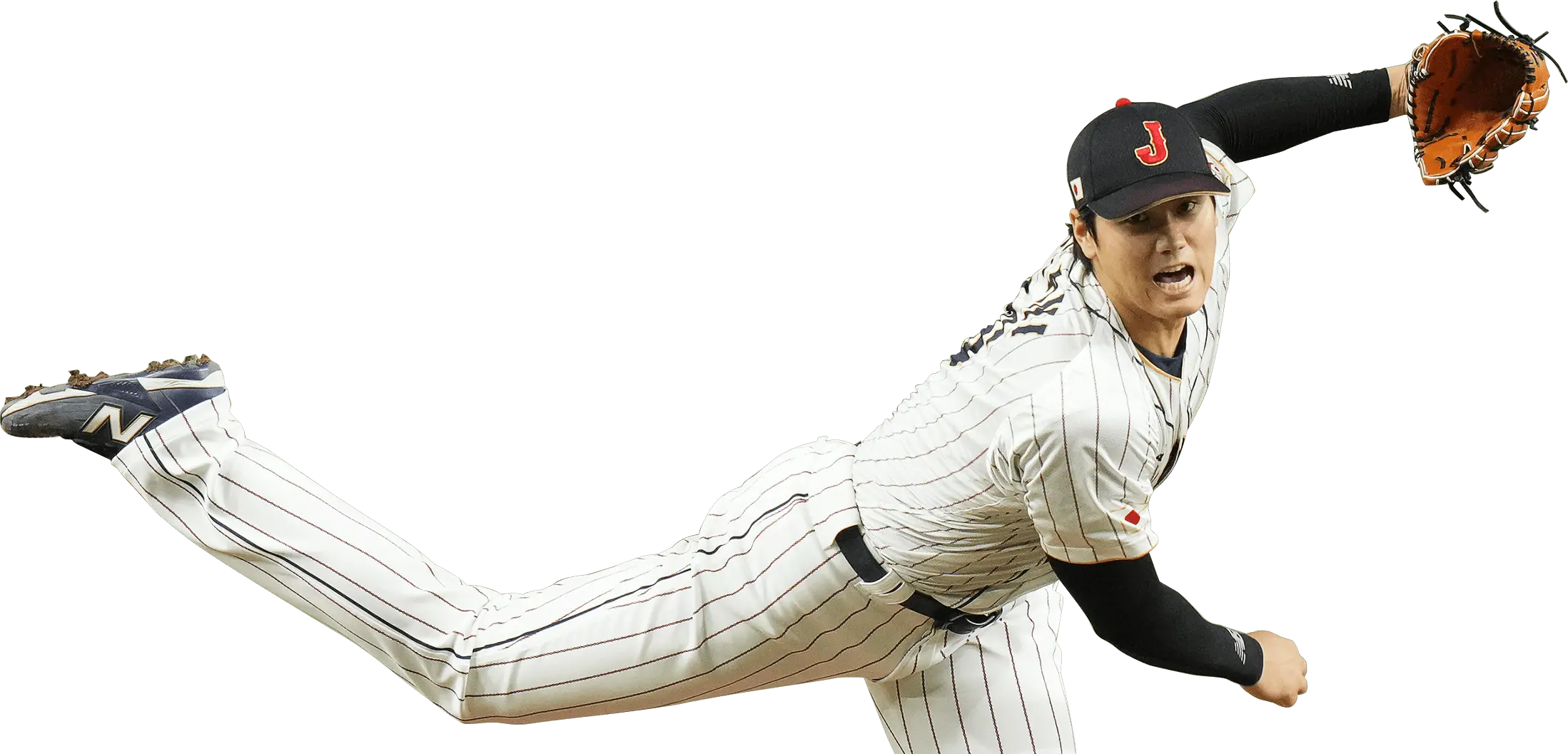 True to his word, Ohtani, who came on as the closer in the ninth inning, strikes out three-time American League MVP and Los Angeles Angels teammate Mike Trout to seal the win for Japan.
Japan captured its third WBC title and first since 2009. Ohtani was named MVP on his debut in the tournament. But instead of basking in the glory, Ohtani's attention turns toward his next challenge.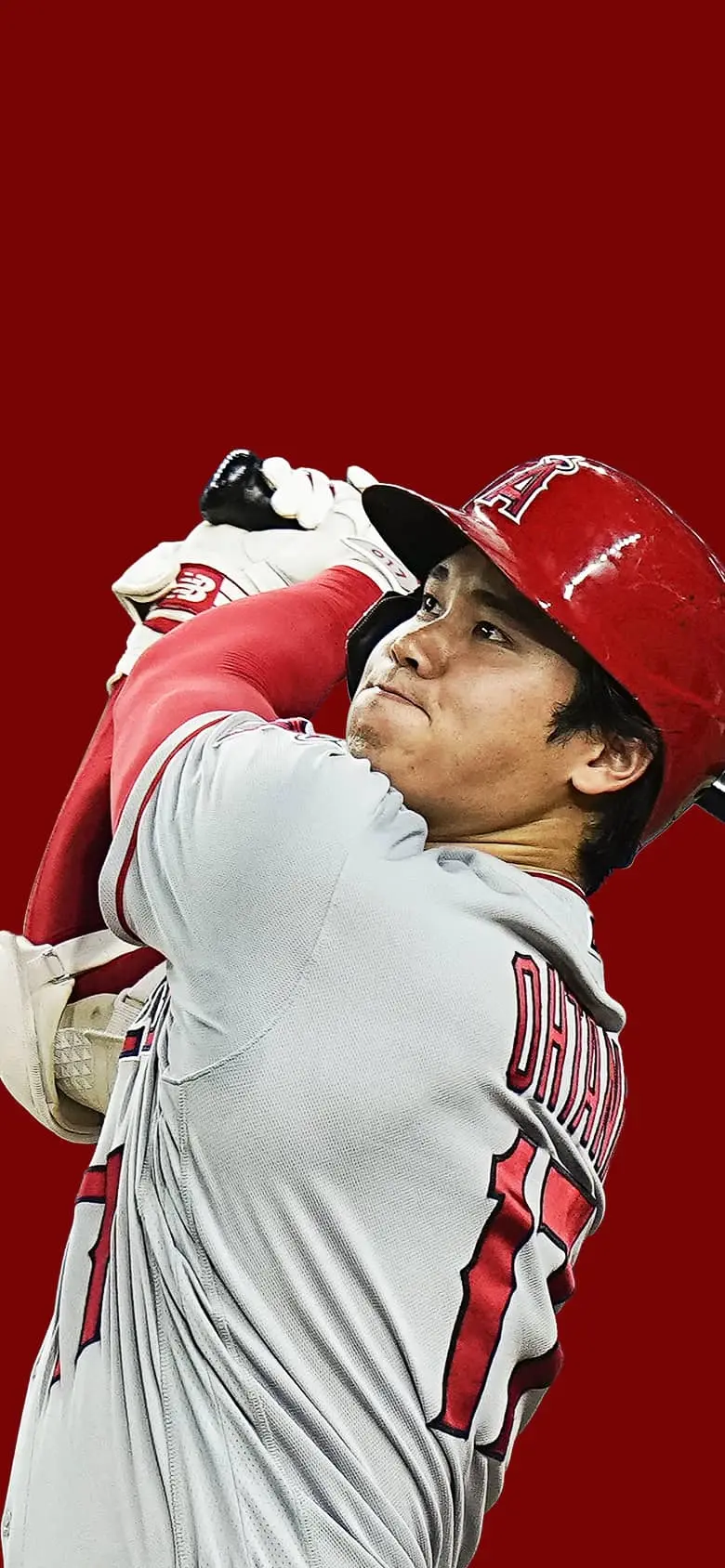 CHAPTER 2
Consecutive monthly MVP awards
Ohtani is already a star on the world's biggest stage.
March 30, 2023
The major league season opens.
May 31, 2023
15
home runs
5wins2losses
Even top players suffer off years after competing in the WBC, but not Ohtani. By the end of May he racks up 15 home runs and heads into June, usually a successful month for him.
June 17, 2023
Ohtani says after hitting the 150th home run of his MLB career.
June 30, 2023
30
home runs
06wins03losses
In June, Ohtani had the most home runs in a single month, 15, by a Japanese in MLB and also set the monthly record by an Angels player. He has a .394 batting average, 29 RBIs and 30 home runs to win the American League's monthly MVP award.
There was no stopping Ohtani as he carried the momentum into July.
July 27, 2023
Ohtani says he will "finish the job" after the eighth inning of the game in which he threw the first complete-game shutout of his major league career.
July 31, 2023
39
home runs
09wins05losses
Continuing his strong batting and pitching performances, Ohtani is the AL's July MVP, too, and heads into the crucial final stage of the season amid rising expectations that he will lead MLB in home runs, an unprecedented achievement by a Japanese player. However, disaster strikes.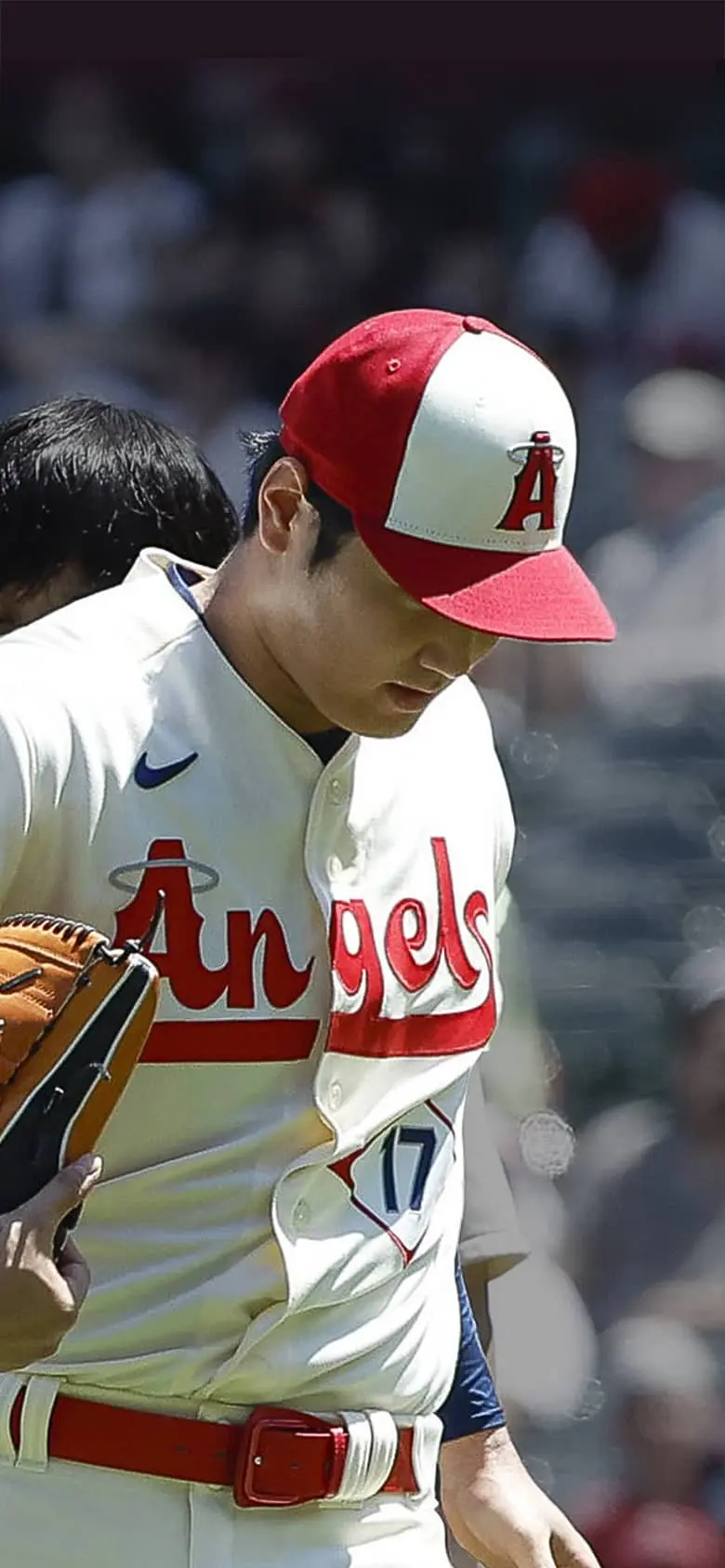 CHAPTER 3
Right elbow injury
Aug. 3, 2023
"I think the main (reason) is fatigue. Simple as that," said Ohtani, when asked about cramping on the middle finger of his right hand that cut short his pitching start against the Seattle Mariners on Aug. 3.
It's a rare complaint from a player who is usually reluctant to say anything that could be interpreted as an excuse.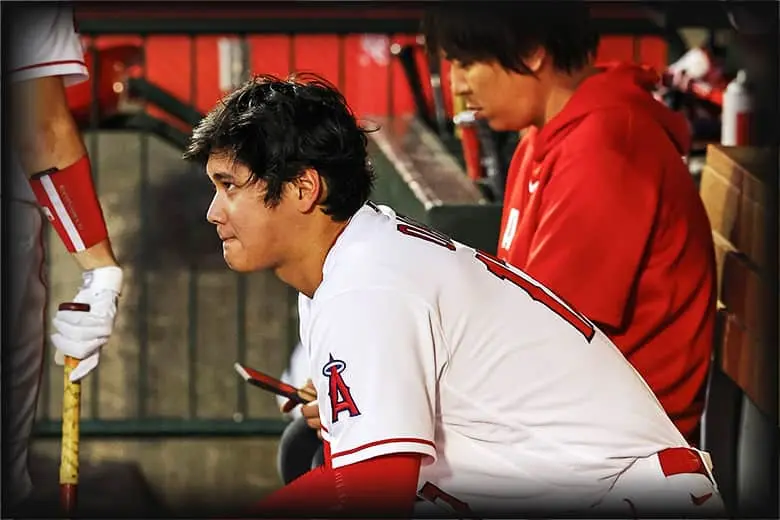 More misfortune for Ohtani followed on the mound on Aug. 23, just after he had hit his 44th home run of the season.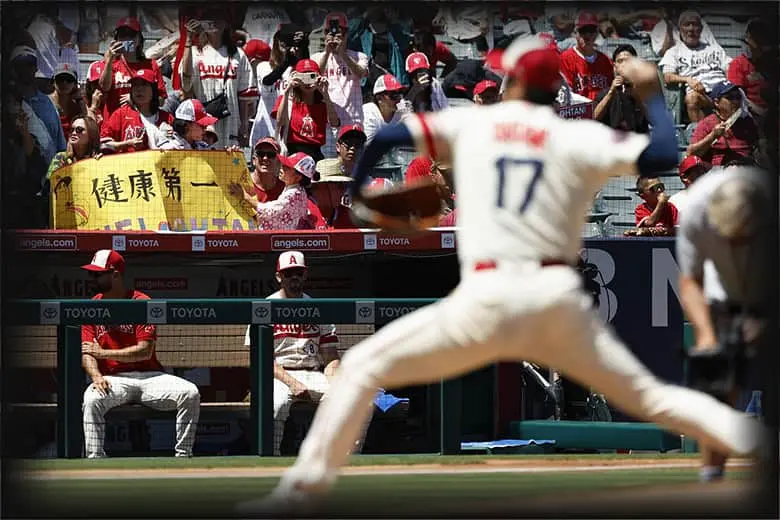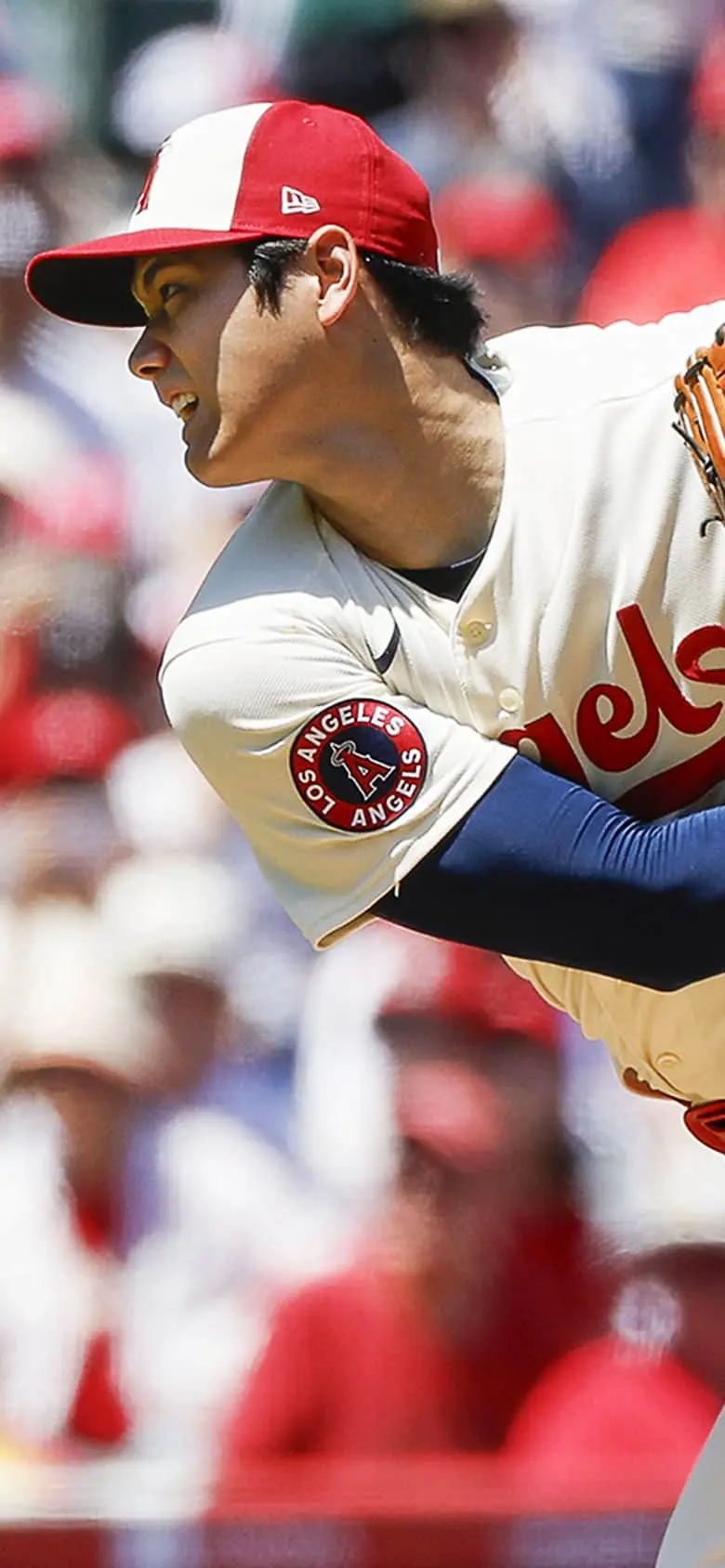 He injured a ligament in his right elbow, that had been surgically repaired in 2018, wrecking his hopes of finishing the season as a two-way player.
Game appearances
126
128GAMES
(As of Aug. 23)
Ohtani's body began to show signs of wear and tear from late June and substitutions continued through July following cramping on the middle finger of his left hand. Pitching and hitting as a two-way player without any rest after the WBC appeared to take its toll.
Aug. 31, 2023
44
home runs
10wins05losses
Even so, in August, Ohtani reached double figures in both wins and home runs for the second straight year, a feat not even Babe Ruth had achieved.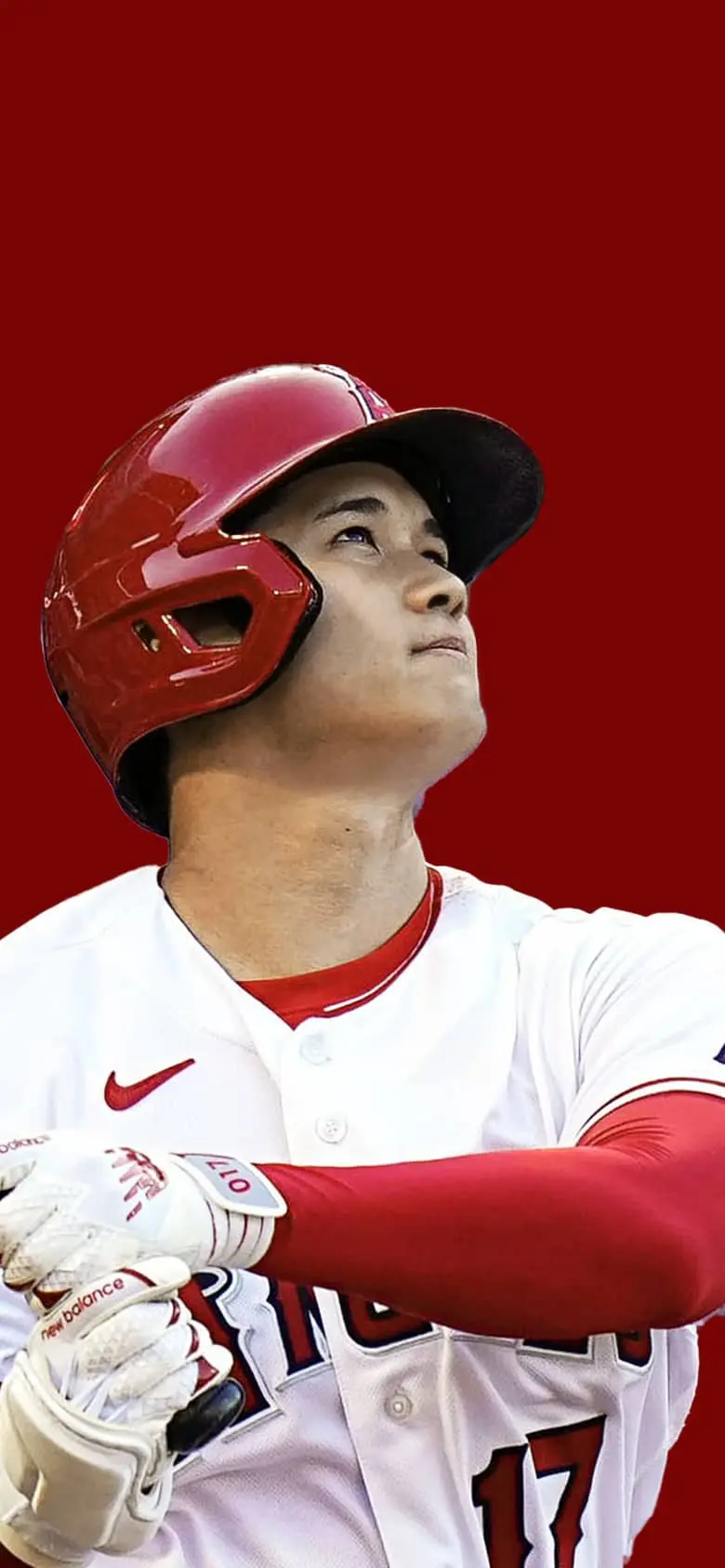 CHAPTER 4
Quest for home run glory
Despite his elbow injury, Ohtani continued to compete as the Angels' designated hitter until Sept. 4, when he suffered an oblique injury. After missing 11 straight games Ohtani's season was shut down on Sept. 16 and he underwent surgery on his elbow three days later.
Race for the AL home run title
From then on, until Oct. 1, the final game of the regular season, no player was able to catch Ohtani, his 44 homers making him the first Japanese player in MLB to lead his league in home runs.
Most home runs in a season by a Japanese player
Ohtani's home run tally is in comparison way beyond the previous achievements by Japanese players in the majors and former New York Yankees star Hideki Matsui had words of praise for his compatriot, saying, "No matter what Ohtani does, no one is surprised. That is what he is."
The key to producing home runs on a mass scale lies in Ohtani's distinctive batting technique.
Ohtani generates an angle to the ball by spinning his axis akin to a top and contorting his body, while leveraging the fluid motion of his left elbow to channel all of his power into the ball. On top of his remarkable core strength, the flexibility in his shoulders that allow him to star both on the mound and in the batter's box make his distinctive batting style possible.
(Based on an interview with Associate Professor Takashi Kawamura of the University of Tsukuba)
2023 Batting Stats
AVG

.304

(4st)

HR

44

(1st)

RBI

95

(14st)

R

102

(4st)
H

151

(22nd)

SB

20

(20th)

OPS

1.066

(1st)

WAR

6.0

(2nd)
OPS serves as an indicator of a formidable hitter, calculated as the sum of on-base percentage and slugging average. Meanwhile, WAR is a metric that quantifies a player's contribution to their team's success. The current American League standings are provided in parentheses.
Oct. 1, 2023
44
home runs
10wins5losses
Throughout the season, Ohtani exhibited an unwavering commitment to self-improvement and an unconquerable spirit.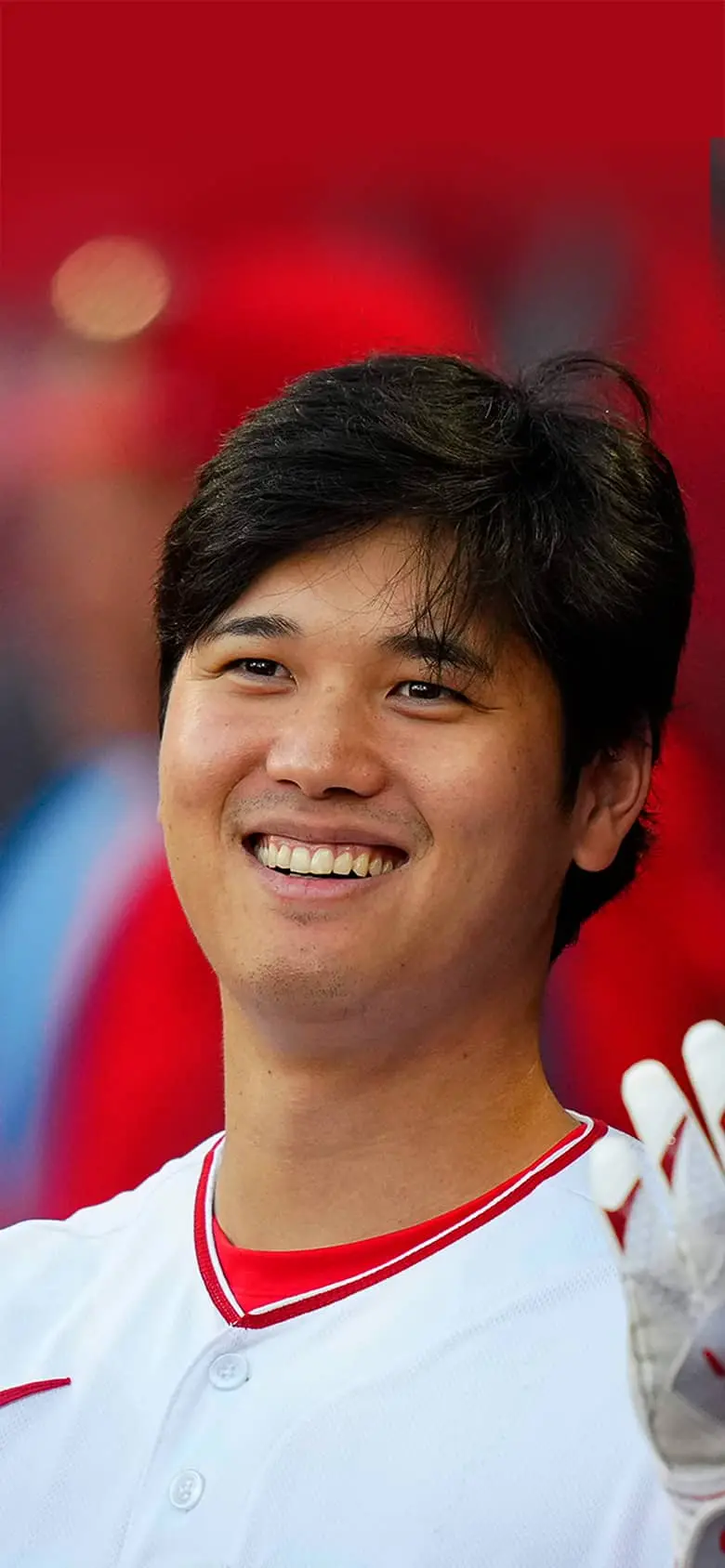 CHAPTER 5
2nd American League
Most Valuable Player Award
Nov. 16, 2023
TV interview
Los Angeles Angels star Shohei Ohtani, who enjoyed an outstanding season as a two-way player and became the first Japanese to win a home run title in Major League Baseball, was selected by a unanimous vote as the American League Most Valuable Player by MLB on Nov. 16. It was Ohtani's second unanimous selection, having received all 30 votes in 2021.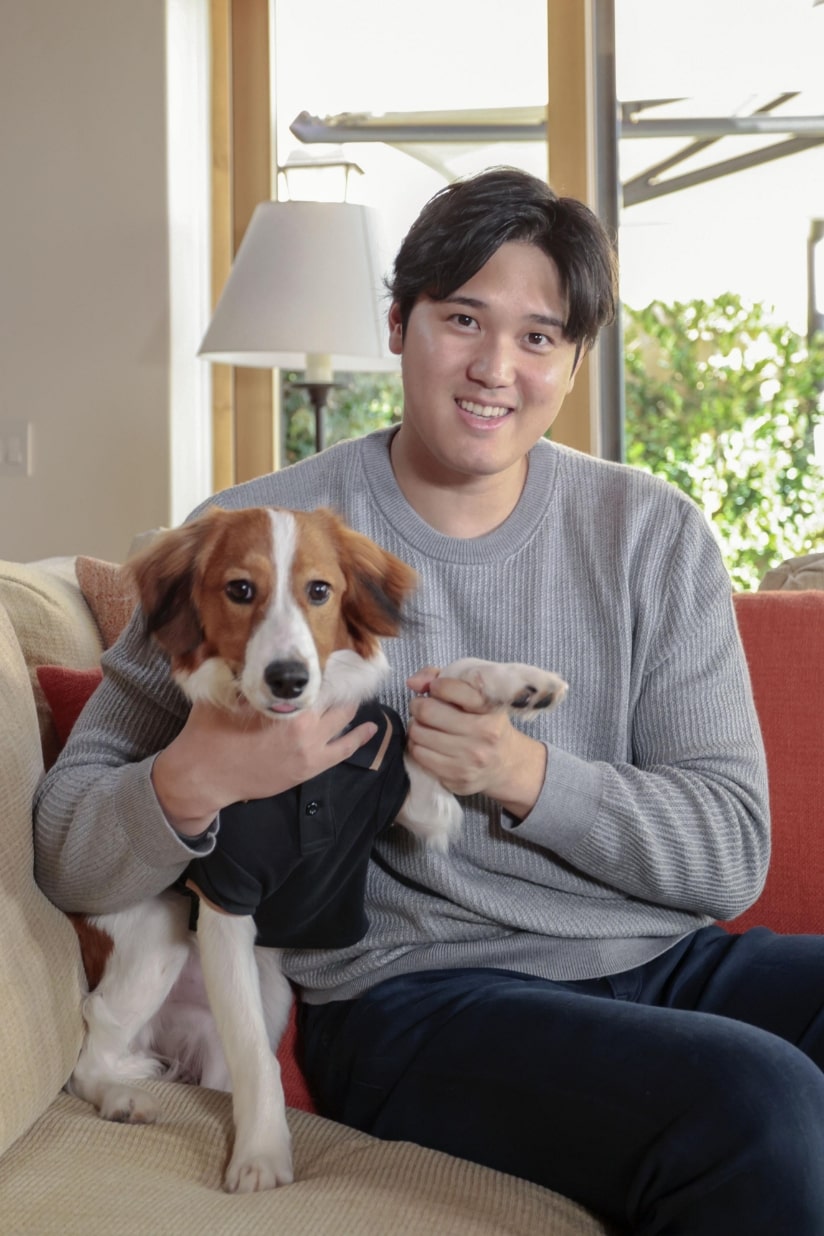 Shohei Ohtani poses for a photo with his dog in Newport Beach, California, prior to the announcement of him winning the 2023 American League Most Valuable Player Award on Nov. 16, 2023. (MLB Photos/Getty/Kyodo)
Nov. 16, 2023
TV interview
Ohtani put up unparalleled numbers in hitting and pitching, despite missing the end of the season due to injuries. The voting by the 30 eligible members of the Baseball Writers Association of America in each league is conducted before the playoffs.
2023 MVP American and National League winners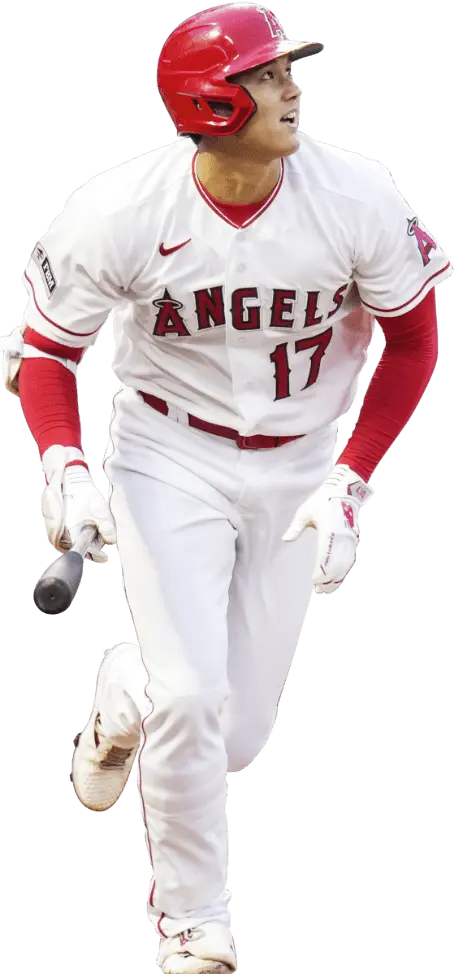 American League MVP
Shohei Ohtani
Wins 1st home run title, named MVP for 2nd time

National League MVP
Ronald Acuña Jr. (Atlanta Braves)
First player to hit 40 home runs and record 70 stolen bases in a single season
41HOME RUNS
73STOLEN BASES
Comparison of main Ohtani's award results in 2021 and 2023 (As of Nov.16)
American League Most Valuable Player Award

2021 2023

Players Choice Awards

2021 2023

Silver Slugger Awards

2021 2023

Edgar Martinez Outstanding Designated Hitter Award

2021 2023TBA

Hank Aaron Award

2021 2023TBA

All-MLB Team

2021 2023TBA
Did Ichiro Suzuki predict Ohtani's home run title win?
Batting legend Ichiro Suzuki shared his thoughts on Ohtani during his retirement press conference in March 2019, stating "I think of him as a player who is meant to become the best in the world. I can't imagine a player having 20 wins in a season as a pitcher and then hitting 50 runs the next year and winning the MVP, but Shohei makes me believe that's possible."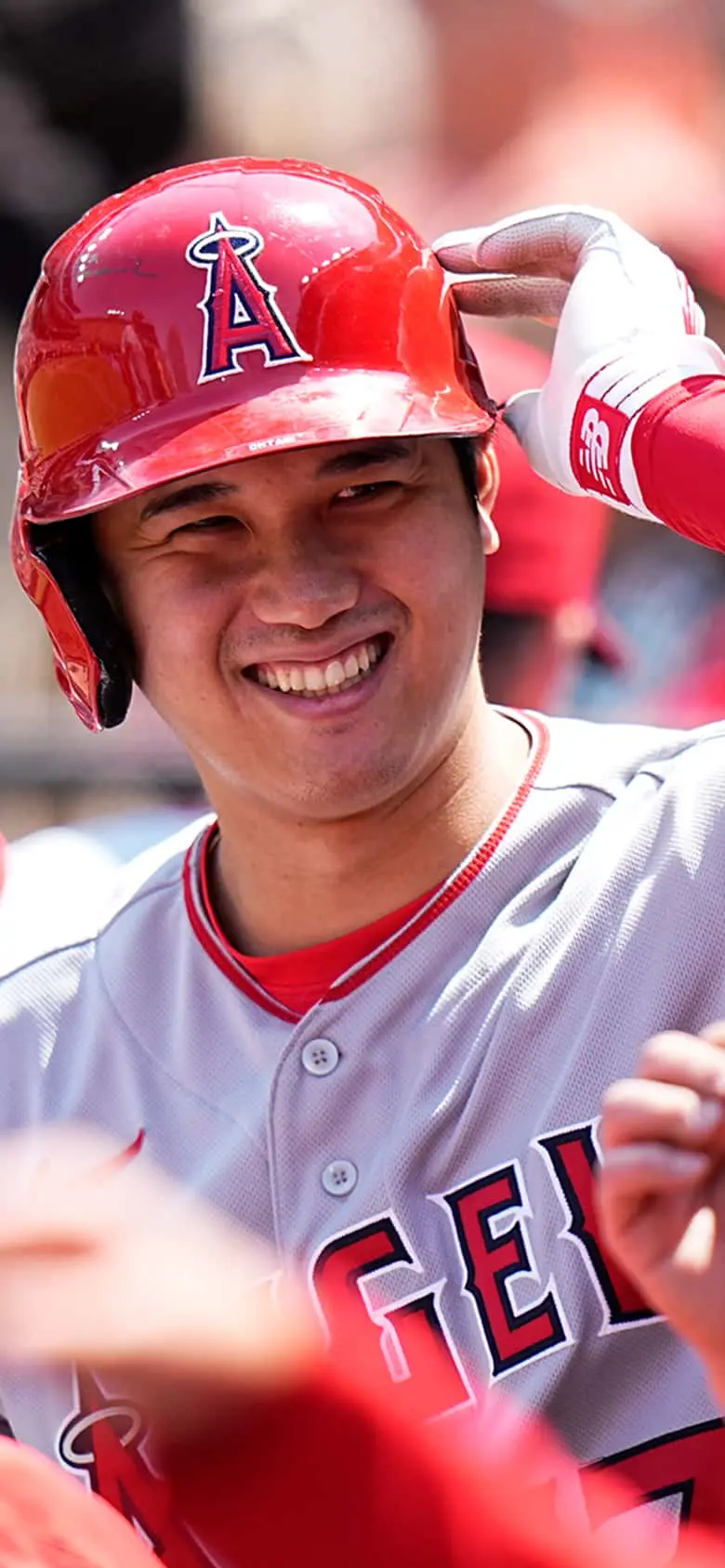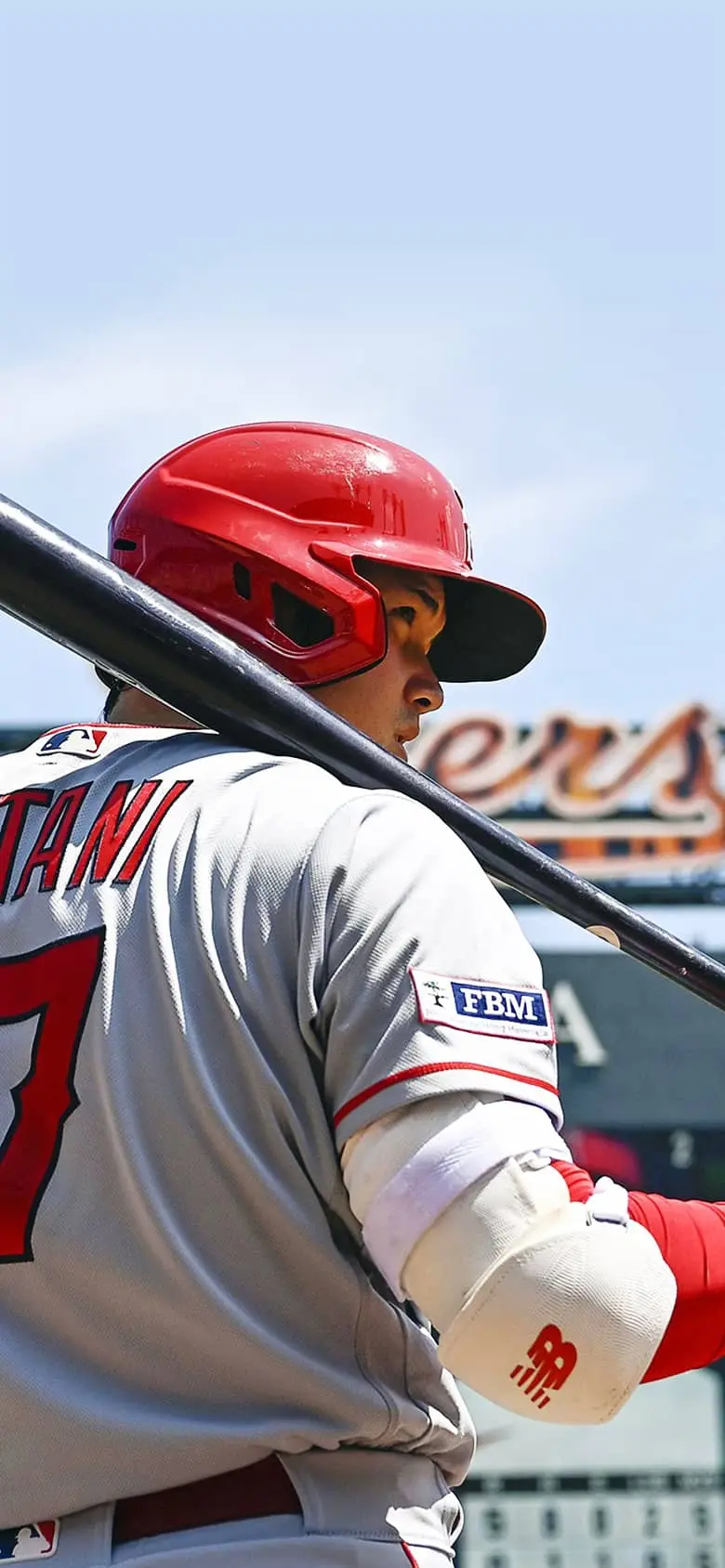 Sept. 19, 2023
Ohtani posts on Instagram after his elbow surgery.
On Sept. 19, Ohtani underwent surgery on his injured right elbow, following a 2018 procedure. In an Instagram post he wrote: "Praying for the team to win the remaining games and I will try and get myself back on the field as soon as possible." But at this point, the Angels' chances of making the playoffs for the first time since 2014 are over.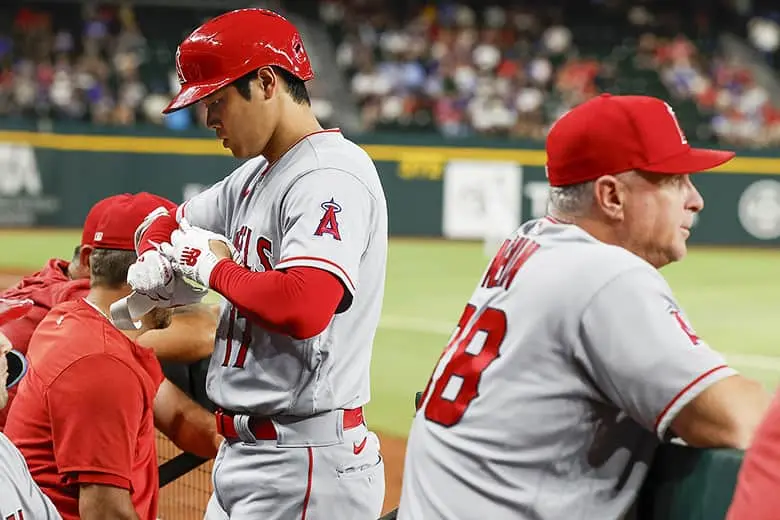 Ohtani's annual salary this season

Around

billion yen

Ohtani's total income this season including estimated total of endorsements

Around

billion yen

(highest amount in MLB history)

Ohtani's contract next season

Somewhere on the scale of73billion yen
Ohtani has become a free agent and will be able to negotiate with all 30 MLB teams. He was expected to be able to command over $500 million (¥73 billion), in what would be the highest-ever contract in MLB history, but the surgery on his right elbow could affect that figure.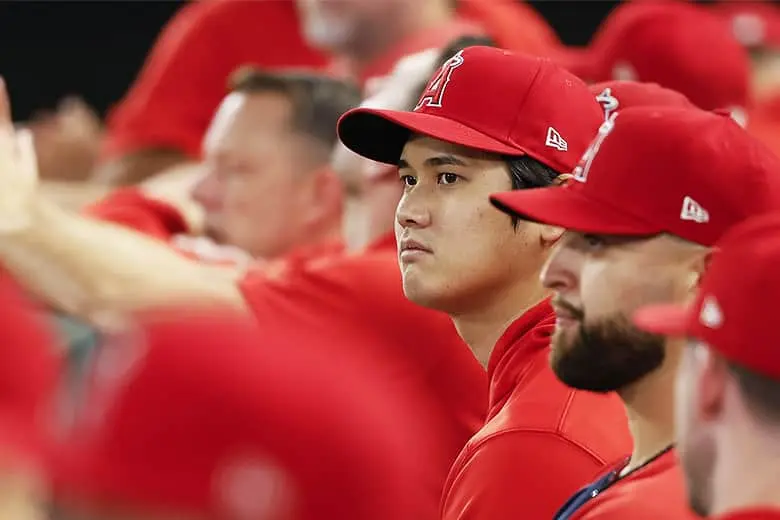 According to a statement by Ohtani's agent, Nez Balelo, he will exclusively hit in 2024 and will not return to the pitcher's mound until the following season, leaving the baseball world waiting with bated breath to see the 29-year-old star's next move.